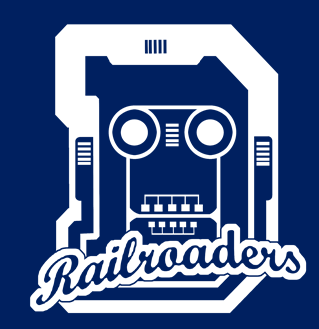 Welcome to the Durand Area High School FRC Competitive Robotic's Team 5282 site. We are dedicated to the learning, raising awareness and raising interest of the high school students of Durand, MI in the areas of science, technology, engineering, art, math, and design.
About Team 5282 - The Railroaders

2018 is our fifth school year in the FIRST Robotics Competition.
We have many returning students and some new ones. We also have a great support system of mentors this year including a couple of new faces. This is going to be a great year! Our team philosophy follows the FIRST Robotics Organization of Gracious Professionalism and Coopertition. Go Railroaders!

Team Members for 2018 season
Here are our team members.
These individuals have provided their professional experience to guide the student members while constructing our robot.
Community Partners for 2018 season
The success of our team could not be possible without the help and support of the following community business partners in the 2018 year. Please consider adding your business to this list of community parters.
Competition Level Sponsors $1000 +
Machinery Level Sponsors $500 +
Aluminum Level Sponsors $100 +
Team 5282 Awards Showcase
Since 2014
Justin Shankster, Lead Mentor Durand High School justinshankster@gmail.com (810) 347-3125