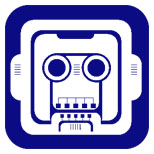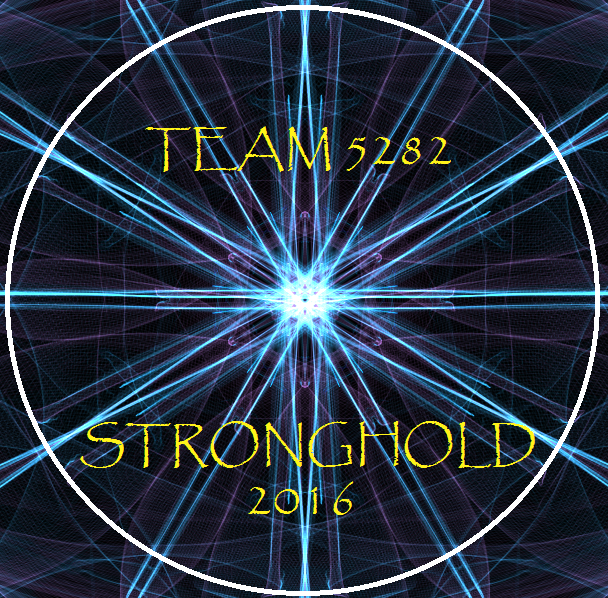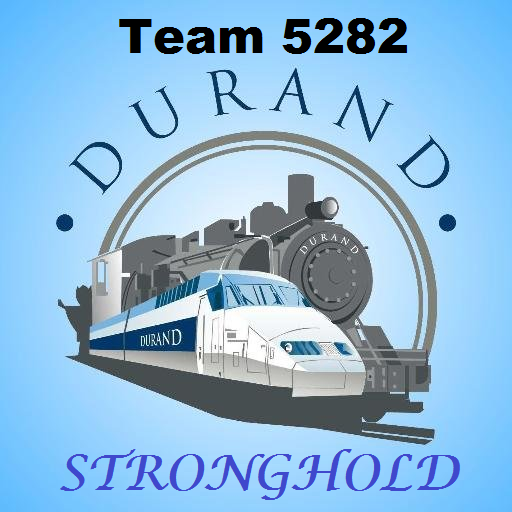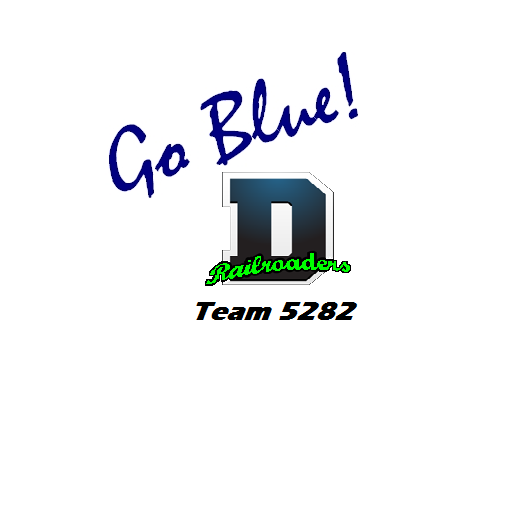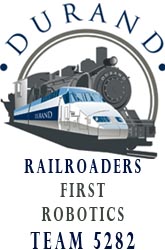 Welcome to the Railroader's FRC Robotic's Team 5282 site. We are dedicated to the learning, raising awareness and raising interest of the high school students of Durand, MI in the areas of science, math, technology, engineering and design.
About Team 5282 - The Railroaders

2016 is our third school year in the FIRST Robotics Competition.
We have 23 student members, 6 mentors, and a very supportive parent group this year.
We have worked our way through our first competition season earning a highest seeded rookie award and ranking number 76th out of 277 teams in the state of Michigan. More important than our rank is our team philosophy following the FIRST Robotics Organization of Gracious Professionalism and Coopertition.

Team Members for 2016 season
Here are our team members.
These individuals have provided their professional experience to guide the student members while constructing our robot.
Community Partners for 2016 season
The success of our team could not be possible without the help and support of the following community business partners in the 2016 year.
Aluminum Level Sponsors $100 +
Justin Shankster, Lead Mentor Durand High School/ justinshankster@gmail.com (810) 347-3125